ABOUT US
---
Welcome back!
In «HOTEL KOMRON + P» opens its doors to a world of harmony, comfort and convenience. Stay in our hotel will remind the house. The hotel combines luxury, warmth and the best traditions of the service. Interior design, color, and style textiles and accessories are chosen in a perfect combination to create even more comfort and harmony. Each of the rooms in the hotel - is the embodiment of comfort and convenience, which can enjoy the most demanding guests.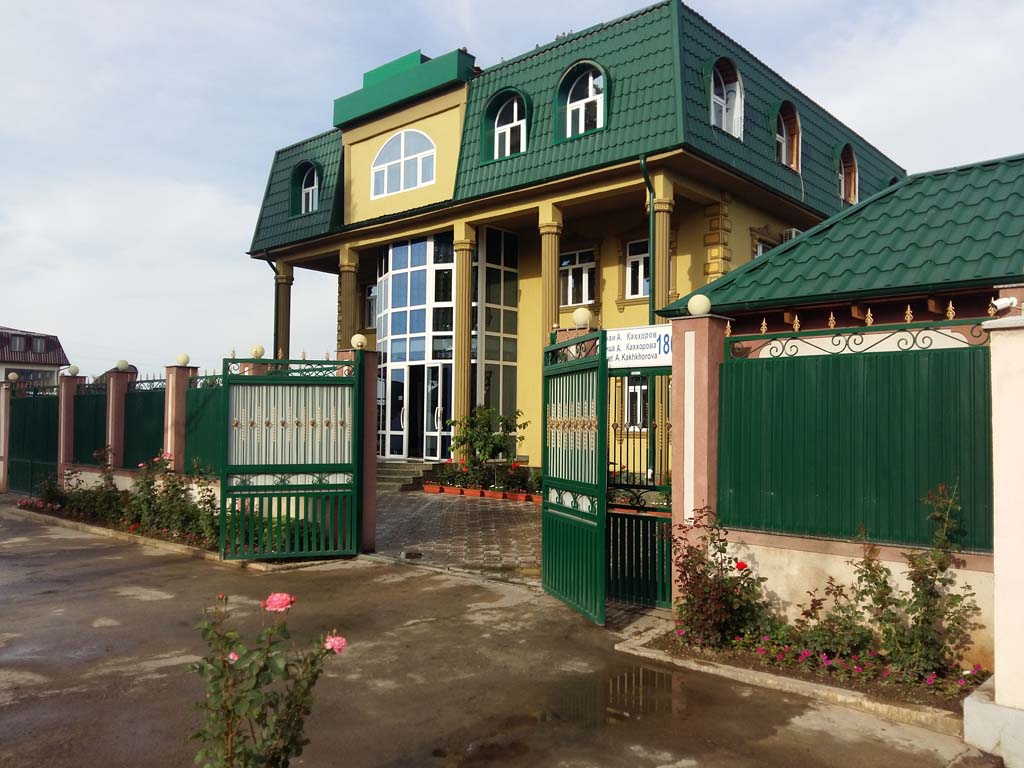 «HOTEL KOMRON + P» opened its doors for guests only in 2014, «HOTEL KOMRON + P» already very popular due to the quality of services and high level of comfort. In this hotel will find its place everyone can relax and get a full range of hotel services. 4-storey building accommodates not only 14 rooms, but still it's a great place for celebrations, festivals, shows, leisure, business meetings, seminars and conferences, as well as for sports entertainment.
The hotel has a conference - hall. In addition, a bar and a restaurant offering delicious food and good service.

Mini-bar:
The decoration of the restaurant in the arts - Gothic style, decorated with precious stones, crystal chandeliers. Rotate chef will offer culinary delights for every taste, including national dishes. Atmosphere of hospitality and warmth envelops you, and engage in the world of oriental fairy tales. Here everything for you and for your sake.
We will be happy to do everything possible to meet your needs during your stay in our hotel
Hotel services:

Room amenities:

Room Description: All rooms are furnished in a contemporary style, new and best quality furniture manufacturers. All rooms have a private bathroom, telephone, TV, mini-bar, air conditioning, hair dryer, and we tried to provide all the other stuff, that is, a bathrobe and clothes brush.